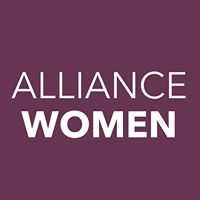 What is the mission of FAC Alliance Women?
FAC Alliance Women are charged with encouraging the women of our church in five different areas of spiritual growth:
Prayer – Effective & fervent prayer for each other, worldwide ministries, and personal lives.
Discipleship – Immersion in the Word of God
Fellowship – Developing relationships within the ladies of our church
Outreach – Promote the development of a passionate heart for the Lost
Missions – A stronger trust in God for Spirit-led giving and service
We participate in supporting International Workers and their families, both prayerfully and financially:
We have the blessed opportunity to support our Third Culture Kid (TCK). This is a child of one of our Great Lakes District International Workers. We do this through praying for our TCK and giving a financial gift for their birthday and Christmas.

We also have an opportunity to bless our International Workers (Missionaries) by supporting the Outfit Fund, which they use to buy clothing and household items they may need while overseas.
We participate in supporting International Workers with their ministries, both prayerfully and physically:
We collect used stamps from our congregation for our Alliance Stamp Ministry. The income from the sales of these used stamps goes to support preparation, publishing, and distribution of a Spanish language curriculum for Sunday Schools in 19 different Spanish-speaking countries in the Americas.

We assemble & ship "Mama Packs" to an Alliance hospitals in Gabon and Mali. Each pack contains 5 items (blanket, onesie, bib, hat, booties) and are stored in the delivery room. When a baby is born, the nurse or midwife performs the essential care for each baby and then dresses the baby in the clothing items in the pack and then gives the baby to the mom.
FAC Alliance Women Officers 2021
Peggy Ann Lamale: Director
Heather Archer: Assistant Director
Cassie Bryant: Ex officio
Barb Fehl: Women's Prayer/Women's Prayer Partners
Frieda Fought: Mama Pack Project
Lindsay Sutter: Christian and Missionary Alliance Hospital (Bongolo) Project
Lisa Miller: Christian and Missionary Alliance International Workers / Great Lakes District
Katie Baird: Stamp Project
Peggy Ann Lamale: National Project / Outfit Fund and Blessings Project
For an in-depth look at the National projects click here.