The Church is not a building. It's people…people united by a common thread…God's great love for us and our love for Him. At FREMONT ALLIANCE CHURCH, we want you to experience that love personally. We hope you will feel right at home…like you're part of our family. Our desire is to provide an environment where you and your family can encounter God and explore the next steps of your own spiritual journey. We want to help you CONNECT to the HEART of JESUS!
The MISSION of FREMONT ALLIANCE CHURCH is to help people:
CONNECT
with God through a personal relationship with Jesus Christ;
GROW
in their relationship with God and with others;
SERVE
the Body of Christ with their gifts and talents; and
GO
to reach their world with the good news of Jesus!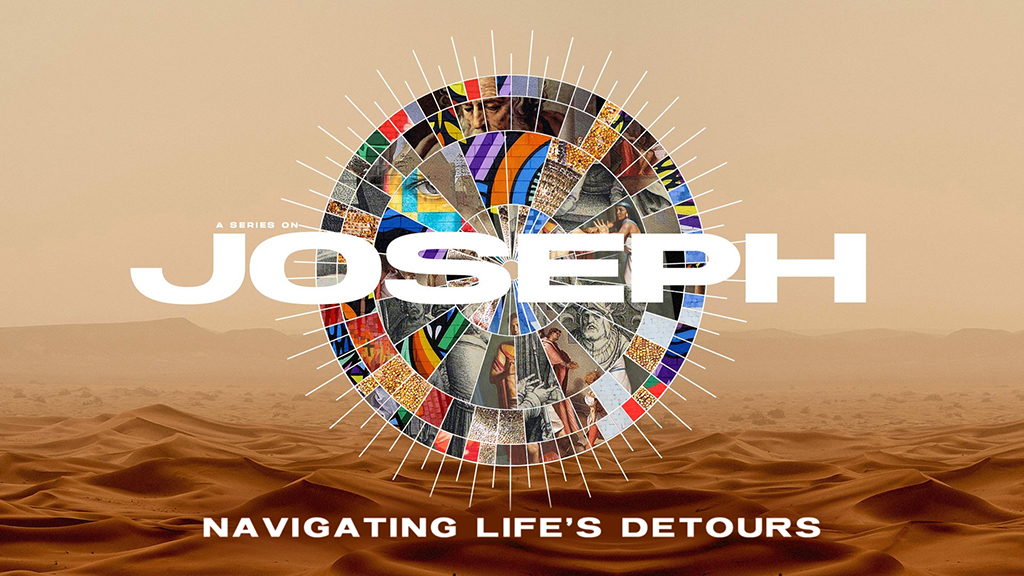 I think all of us have had moments when we're just carrying on with life…working out our plans…just trying to keep our heads above water…and then…boom…we get side-swiped by life's circumstances…or knocked down by hurtful people. How we respond in those moments reveals not just what we're made of. It shows us what we really believe to be true about God.
Joseph went from being the golden child…the favored son…to being a slave in Egypt. He went from being the head of his master's household…to being a prisoner…falsely accused and locked away for a lie.
But Joseph didn't give up hope. He used the gift that God gave him to help others, and ultimately God exonerated him and exalted Him to the second
highest position in all of Egypt. God worked through Joseph to save His people.
Join us this month as we examine the extraordinary life of Joseph, and learn how to Navigate Life's Detours.