Who We Are
Our Mission & Vision
The mission of Fremont Alliance Church is to help people connect to the life- changing reality of Jesus Christ. We want to see people connect with God through worship and with His family, the church, through fellowship; grow deeper in their faith through discipleship ; and live out their faith through ministry and mission.
The Christian & Missionary Alliance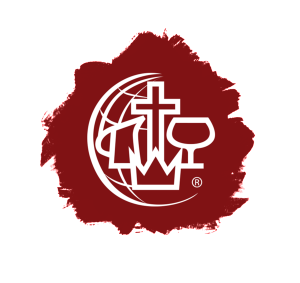 Fremont Alliance Church is part of the Christian & Missionary Alliance (C&MA), an association of over 18,000 churches worldwide. The C&MA is an alliance of evangelical believers, joined together in local churches, committed to fulfilling the Great Commission given by our Lord Jesus Christ. In Matthew 28:19, Jesus instructs us, "…Go and make disciples of all nations, baptizing them in the name of the Father and of the Son and of the Holy Spirit, and teaching them to obey everything I have commanded you" (NIV). Today, we are a growing missionary denomination committed to evangelism around the world through church planting, with churches in 66 countries.
For more information about the Christian & Missionary Alliance, visit their website: www.cmalliance.org
How Do I Meet People?
Fremont Alliance Church is not a place for spectators. It is a place for active family members! Whether you are a five-year old child, a ninety-five year old grandmother, a busy mom, or a businessman with big responsibilities, we want you to be a part of our vibrant church community. Here is how you can connect, grow, and live at Fremont Alliance Church.
Growth Groups
Often, small groups of people are better able to interact and learn about a topic than larger groups are. For that reason, Fremont Alliance Church has small bible studies held in member homes. The size of each group ranges from six to twelve. At a time, designated by your group, you can participate in the Growth Group.
Sunday School
Fremont Alliance Church has an active Sunday School program with classes available for all ages. Our goal is to help followers of Chirst become "rooted and built up" in their faith. (Colossians 2:6,7) We offer graded Sunday School classes for children from Toddler through High School (nursery is also provided for infants though age 2). In addition, we offer a variety of Adult classes including classes for couples, men, women, new believers and more.
Children's Ministry
There is something for children of all ages at Fremont Alliance Church. We provide a safe, secure Nursery for infants and toddlers during all of our programs. We also have a Children's Church program, Kid's Life, during the Sunday morning Worship Service. On Wednesdays, we offer AWANA for children from age 3 through grade 6 (6:30-8:00pm during the school year).
Youth Ministry
We have an active youth ministry at Fremont Alliance Church. In addition to Sunday School classes, our youth group, VERTICAL, meets every Wednesday night from 6:30-8:00 pm. There are always a variety events and activities for students to get involved.
Alliance Women

Our Alliance Women connect regularly to support and encourage one another. We are actively engaged in missions, attend conferences and retreats together, and are continually looking for ways to serve the Body of Christ. Alliance Women has given the women of Fremont Alliance Church a place to plug in and develop deeper friendships.
Alliance Men

Men need other men to build relationships and encourage each other. Alliance Men meet on a regular basis to study God's Word and share insights from a male perspective. God has used this ministry to stimulate spiritual leadership that is needed in both the home and church.
Where Can I Serve?
Jesus told us, his disciples, to make disciples of all nations. One of the most important values of Fremont Alliance Church is our mission to the world. It begins in our own community, and spreads overseas to every nation. Fremont Alliance members are involved in a variety of ministries from things as simple as serving meals to singing on our Worship Teams.
Missions & Outreach
At Fremont Alliance, we are excited to be part of the spread of God's kingdom around the world. Through the work of the Christian & Missionary Alliance we are active in sending missionaries and supporting these missionaries with our money and with our prayers. We encourage all of our people to respond to God's call for laborers, whether it means moving to a foreign country, going on a short-term mission trip, or ministering in our own community.
Music & Drama
God-honoring worship is something we strive for. Many church members get involved in our music and drama ministry. Some play their instruments. Some are vocalists. Others are involved in the choir. Still others get involved in drama. These volunteers are an important part of the ministry of Fremont Alliance Church, using their talents and gifts to glorify God.
Media & Technology
Using media to spread the gospel is a privilege of Fremont Alliance Church. In an age of widespread technology, we have a stewardship to use these tools as best as possible for kingdom purposes. All of our weekly sermons are uploaded to our website in video formats. We also maintain an active Facebook and Twitter feed for additional church communication.
Ushers & Greeters
The ushers and greeters at Fremont Alliance Church fill a vital role. They are involved in directing attendees to their seats, ensuring the safety of the building during services, guiding traffic, helping visitors, answering ques- tions, providing direction, locking and unlocking doors, and generally ensuring that the service can proceed problem-free. This team is a servant-hearted group of men and women whose ministry is integral to church life.
Prayer Ministry
Prayer cannot be overestimated. Prayer moves the hand of God. Fremont Alliance Church is a family of believers dependent upon prayer. Each Sunday, during the morning service, a team of volunteers is praying for the ministry of the Word. Throughout the week, volunteers to our Prayer Warriors team, pray for their pastor, a list of church members, any special requests, and missionary prayer needs. Each Wednesday, the church comes together for a special time of prayer and Bible study.
Children's Ministry
In order to give our children the best Bible teaching possible, Fremont Alliance offers Kid's Life in conjunction with our main service. This special time gives kids more opportunity for interaction and learning in a context and manner that may be better suited to their age and learning styles. Our friendly Children's Church volunteers have an endless stream of creativity–ranging from singing songs to playing games to teaching object lessons.
In addition, our midweek program for children, AWANA Club, offers children the opportunity to memorize God's Word, learn biblical truths, and have lots of fun in the process! Our AWANA leaders do everything from simply listening to children recite verses to teaching Bible lessons to leading games.
Youth Sponsor

In today's culture, our teens need older examples in their lives that they can look up to. We may only be able to have contact with a student for 3 hours per week, but we passionately believe that those 3 hours can change a teen's life. You will be able to work directly with the teens and alongside Pastor Jordan to make an impact on the teens that come into our doors. The harvest is plentiful. Will YOU step up to the challenge and make a difference in the life of a teen?
Where? What? When?
Trivia Night – January 29, 7:00 PM
$10/person – All proceeds go to Youth LIFE 2016 trip.
WAR ROOM – January 31, 6:30 PM
Free movie – Free popcorn – Free soda
Marriage Conference – February 19-20
Mingling of Souls Conference w/ Matt & Lauren Chandler
$20/couple; Dinner provided on 2/19; Breakfast provided on 2/20
Childcare and Activities will be provided.
Contact 419.332.4392 to register.
Missions Conference – February 28-March 2
Share the Good News!
Fremont Alliance Church is eager to provide links to our weekly sermons and videos. You can browse the selection below to keep up with the teaching ministry.
View Our Latest Sermon Video
Here is where you can watch the most recent sermon videos from Fremont Alliance Church. Feel free to share these sermons with friends and family.
God's Grace in Our Suffering
Information
Address: 936 N Brush Street, Fremont, OH 43420 (map)
Telephone & Fax: Tel: 419.332.4392 | Fax: 419.332.3813
Email: office@fremontalliance.net
Office Hours:
Monday/Tuesday – 9:00am to 4:00pm
Wednesday – 10:00am to 5:00pm
Thursday/Friday – 9:00am to 4:00pm
To contact one of our pastors:
Directions
For a map to Fremont Alliance Church, click here
Email Us