Meet Our Staff
Glenn Merrill, Lead Pastor
Pastor Glenn came to Fremont Alliance Church in 2004 serving as our Youth Pastor. He and his wife, Michelle, are both graduates of Toccoa Falls College in Toccoa, GA. Glenn graduated in 1992 with a BA in Pastoral Ministries.
Glenn served in two churches prior to coming to Fremont. In his previous ministry, Glenn served as Senior Pastor of First Alliance Church in Hendersonville, NC. In 2011, he became Lead Pastor at Fremont Alliance.
Glenn and Michelle have three boys: twin sons, Glenn and David, and their youngest son, Cole.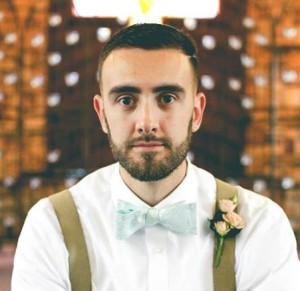 Jordan Lang, Youth Pastor
Pastor Jordan joined the staff at Fremont Alliance in August of 2014. He is a 2014 graduate of Toccoa Falls College with a BS in Biblical Studies.
Jordan grew up in nearby New London, OH. In October of 2014, he married the love of his life, Sarah. Jordan and Sarah welcomed their daughter, Norah, into the world in October of 2016. Jordan loves Spikeball, coffee, and is a HUGE Cleveland sports fan.
Contact Pastor Jordan at jlang@fremontalliance.net

Amy Hoffman, Administrative Assistant
Amy began serving as the Administrative Assistant at Fremont Alliance Church in 2006. She and her husband, Mark, have three grown children: Joel, Patrick, and Grace.
Contact Amy at office@fremontalliance.net