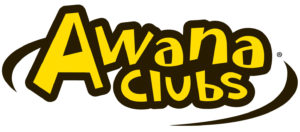 Awana is our midweek program for children ages 2 – 5th grade. AWANA stands for "Approved Workmen are Not Ashamed," which is rooted in our theme verse, 2 Timothy 2:15
"Study to show yourselves approved unto God, a worker who has no need to be ashamed, rightly handling the Word of Truth."
This worldwide program offers children the opportunity to memorize God's Word and learn Biblical truths through handbook activities, Bible study and games. Visit
Awana
for more information about the Awana doctrine and ministry worldwide.
CLUBS
Puggles
Ages 2 -3
Puggles recognizes the learning ability of toddlers by introducing Biblical concepts at Church and equipping parents to teach them at home. Toddlers love having their very own AWANA club, just like their older siblings.
Cubbies
Cubbies celebrate the spiritual potential of preschoolers by helping them develop respect for God, His Son and His Word.
Sparks
Ages K – 2nd grade
Sparks ignites the curiosity of early elementary-age kids to learn about the people and events of the Bible, building a foundation of wisdom for knowing Christ.
T & T
Ages 3rd grade – 5th grade
T&T Adventurers engages mid to upper-elementary age kids by answering their questions about God and the Bible, guiding them through this pivotal life stage to grow in Christ's grace.
AWANA every Wednesday at 6:30pm
Sign up for RainedOut to get up to date Awana information on cancellations due to weather or other unforeseen events (Click on image)